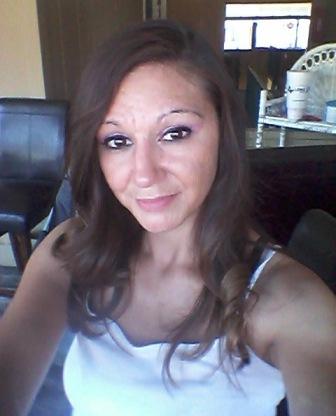 Amanda Anderson 02062537
Christina Melton Crain Unit
1401 State School Road
Gatesville, Texas 76599-2999

Hi, My name Amanda and I am 35 years old. I looking for someone to exchange correspondence with to help pass time during this obstacle in my life. Someone up to the challenge of expressing themselves through paper and giving interesting as well uplifting conversation. I have a good sense of humor and love to laugh. I am respectful and outgoing person. I would consider myself loving, loyal, and spiritual as well. I pass my time in here by working full time in maintenance in general building repairs as well as doors /locks/keys. When I'm not at working I workout, read, or attend Church Services. If there is anything you like to know about me, don't hesitate to ask.
I'm a open book. If you are interested in writing me, I'd love to hear from you. If you decide to send a www.JPay.com be sure to include your mailing address in the email. I looking forward to getting to know you and hope to hear from you soon !
Race: White
Date of Birth: 4-21-1983
Height: 5'5"
Religion: Baptist
Education: GED
Earliest Release Date: 2019
Maximum Release Date: 1-30-2026
Would you like letters from both sexes? Yes
(This does not refer to sexual orientation)
Can you receive and send Email: Yes, jpay.com but I can only receive emails and must respond via postal mail so be sure and include your mailing address.
Occupation before prison: Meat Processor
Activities in prison: Jogging 10 miles per day. Working maintenance in prison buildings.


Notice: To verify all or some of the information given please click here