Featured Ladies
Newest Ladies
Ages 18-23
Age 24
Age 25
Age 26
Age 27
Age 28
Age 29
Age 30
Age 31
Age 32
Age 33
Age 34
Age 35
Age 36
Age 37
Age 38
Age 39
Age 40
Age 41
Age 42
Ages 43-44
Ages 45-46
Ages 47-49
Ages 50-Plus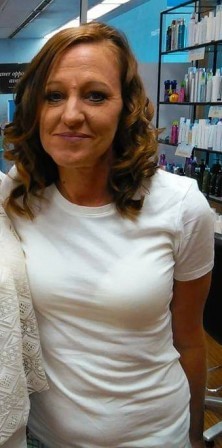 Amy Waddey #391437
West Tennesse State Penitentiary
P.O. Box 1150
Henning, Tennessee 38041

Hi! My Name is Amy. I am 48 going on 49 years old. I have 3 kids and 3 grandkids, 2 of which I have not met yet and 1 who changed my life forever. I have made many a mistake in my past but all I can do is make sure I do not repeat past mistakes in my future.
Being in prison has been a journey of self discovery and rehabilitation for me. I suppose I am one of the few who the system still is working for because it definitely sat me down and made me see the error of my ways. Now I try to make myself a better person for the day when I walk out of these doors and into my families lives again. And this time I want to be there for them and love them with all my heart the whole time I have left on this Earth and to never take another moment for granted. Although it does get lonely in here and some companionship along this journey is much needed and greatly appreciated. I try to stay to myself in here in hopes of staying out of trouble... It is working so far but depression sinks in after so long of no real connection with another person.
I am open minded to things going farther than just letters or emails when I leave, because, let's face it, my kids are grown with their own families and lives and it is time I find someone to settle down and be happy with, too. But there is no pressure... My philosophy is if it is meant to be, it will be. And I have found that I have to venture outside of my comfort zones to really live life to the fullest...so here is to trying something new and hoping to make a real connection and fill some of this time I have on my hands learning to really live life again. I look forward to hearing from you and I promise to respond quickly. Thank you in advance for taking time out of your busy day to spend a few moments corresponding with me.
Race: Caucasian
Date of Birth: 4/15/1970
Height: 5'5"
Religion:
Education: High School Diploma
Earliest Release Date: 12/2021
Maximum Release Date: 5/3/2026
Would you like letters from both sexes? Both
(This does not refer to sexual orientation)
Can you receive and send Email: Yes via www.JPay.com
Occupation before prison: Legal Aid
Activities in prison: Celebrate Recovery, Carpentry


Notice: To verify all or some of the information given please click here