Featured Ladies
Newest Ladies
Ages 18-23
Age 24
Age 25
Age 26
Age 27
Age 28
Age 29
Age 30
Age 31
Age 32
Age 33
Age 34
Age 35
Age 36
Age 37
Age 38
Age 39
Age 40
Age 41
Age 42
Ages 43-44
Ages 45-46
Ages 47-49
Ages 50-Plus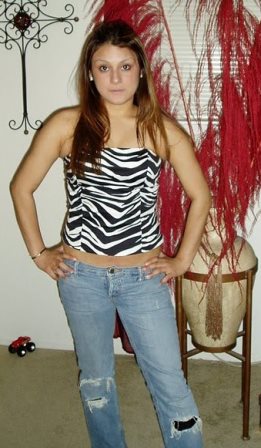 Ashley Carrera #01483280
1401 State School Rd
Gatesville, TX. 76599
"The greatest part of our happiness depends on our dispositions, not our circumstances" - M. Washington
Hey everyone! Sassy, sexy, and sophisticated fun! I have a radiant, alluring, and charismatic personality. I maintain an elegant, flirty air. A fashionably chic lady who is educated, cultural, well mannered, and articulate. A bold glamorous sort, yet paraxiocally laid back, fun loving, optimistic, open minded, and a spontaneous chick. Petite, athletically fit, exotic beauty who possesses quick wit, a sardonic sense of humor, strong mind, and fierce independence.
I'm currently finishing my Bachelor Degree in Business. I'm intensely passionate about my goals and dreams. Ambitious and driven. I'm a voracious reader, but unfortunately our library is pretty pitiful. I aspire to deepen and extend my intellectual, aesthetic, and moral interest. I'm always up for adventures and new opportunities. I like to exercise, go dancing, pursing the fine arts, extreme sports (wake and snowboarding), going to rock concerts, the outdoors, and spending time with my family and friends.
I'm looking for real, solid, lifelong friendships. I'm a dedicated and loyal writer interested in likeminded, mature, positive adults who are stable in life. I might be interested in more if the opportunity presents itself. I am embracing my adversity.
Race: Hispanic
Date of Birth: 4-11-87
Release Date: 1-11-2017
Height: 5'1"
Religion: Christian
Do you smoke? No
Would you like letters from both sexes? Yes
Education: College
Occupation before prison: Real estate, promotions
Activities in prison: Exercising, college, reading, scrabble, chess
Notice: To verify all or some of the information given please click here and then click on Texas.