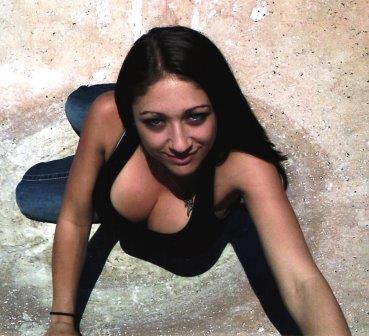 Crystal Jauer 1119237
4370 Smiley Road
Las Vegas, Nevada 89115

I am seeking a mutually beneficial relationship. I love the outdoors. My favorite hobbies are riding dirt bikes/A.T.V.S, hiking, fishing, working out, and meditating. I am a nerd and love playing my X-Box.
So please feel free to get in touch with me by email or snail mail. Ask as many questions as you wish. I appreciate you taking the time to read my ad.
Race: White
Date of Birth: 2-27-1982
Height: 5'2"
Religion: Spiritual
Education: GED some college
Earliest Release Date: January 20th
Maximum Release Date: January 30th, 2017
Would you like letters from both sexes? Yes
(This does not refer to sexual orientation)
Can you receive and send Email: Yes through snail mail
Occupation before prison: Information technology (I.T) / Bartender
Activities in prison: Physical training, NDF


Notice: To verify all or some of the information given please click here