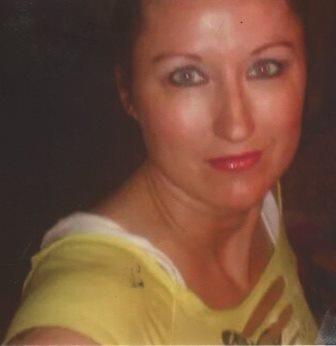 Dawn Boisclair #2835514
4801 Hwy 165 South
Monroe, LA. 71202

Dear God please send me an Angel:
Hi, how are you? I'm just fine. Will be much better once I receive your letter! Mail call is one of the major highlights of the day in a place like this and I will truly smile from the inside out to have my name called the instant I get your letter.
I have a lot to say and am in need of someone to listen! I was born and raised a Louisiana girl with a feisty southern will to live each day as if it may be my last. I spent most of my adulthood in Georgia where I obtained my long souther drawl! A true Cajun Peach! I quit high school early but soon bounced back and got my G.E.D. I then took some technical school courses and got certified in customer service, computer technology and also machine operations.
Once I met my best friend also knows as "the clear devil" (methanphetamines). I let my life go straight to hell but I'm really looking to recover and stomp that devil under my feet. I've burnt a lot of bridges but that's for us to talk about later. Please write soon! If you send pictures they must be 5x7 or smaller. If you print them out they must be cut out. No white out, stickers or address labels and your name must be a full name, etc. No J. Smith they won't give it to me. You can not send stamps or extra paper. We are allowed video visits and phone calls. Please write me for more info about visits. Send your phone number if you would like to talk. Simply waiting for your letter.
Race:
Date of Birth: 4-23-1977
Height: 5'7", blue eyes
Religion: Christian
Education:
Earliest Release Date: 9-12-2016
Maximum Release Date: 6-15-2017
Would you like letters from both sexes?
(This does not refer to sexual orientation)
Can you receive and send Email:
Occupation before prison:
Activities in prison: Assisting with mentally ill
Hobbies: Music, reading, movies, gardening, camping, fishing


Notice: To verify all or some of the information given please click here