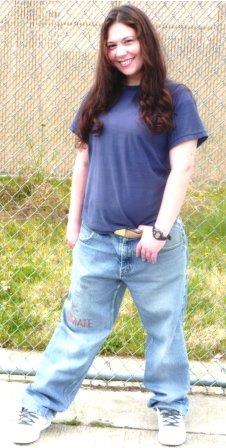 Heidi Richterich 17074692
Coffee Creek Correctional Facility
24499 S.W. Grahams Ferry Road
Wilsonville, Oregon 97070

XXXX Stop... Read Me ...XXXX
Smile because you just hit the jackpot. My name is Heidi. I'm single and can't wait to get to know you. I have a designer smile to match my winning attitude.
When I parole, I'll have done over 7 years locked-up. I've been missing out and have a lot of making up to do.
So if you think you can stimulate my interest in and out of prison I want hear from you. I'm looking forward to shopping, kissing in rainstorms, anything involving the outdoorts and much more. It'ol be nice to have help tansitioning back into society. I'll be here waiting for you.
Race: Dutch/Swiss
Date of Birth: 8-6-1980
Height: 5'4"
Earliest Release Date: 11-2017
Maximum Release Date: 6-2018
Religion:
Would you like letters from both sexes? Men
(This does not refer to sexual orientation)
Education: Bachelor of Science (UOFO)
Occupation before prison: Sales, photography
Activities in prison: Video visits, incentive activities, creative writing


Notice: To verify all or some of the information given please click here