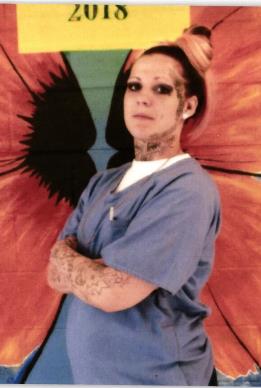 Holley Read #484079
480 Green Chapel Rd.
Henning, Tennessee 38041

I'm 27, single, I love to laugh, I'm a very funny person. I like to try new things and have fun. I'm into tattoos, I'm in he process of getting my license to do them professionally. I also like cars, music and being outside. I'm looking for companionship, maybe even find love past these walls. I'm very big on honesty and I'm open to guidance through this journey. I hope to hear from that special someone soon. You can also see more of me on Facebook under "Greedy Read".
Race: White
Date of Birth: 12-30-1991
Height: 5'2"
Earliest Release Date: 3-2020
Maximum Release Date: 8-21-2030
Religion: Christian
Would you like letters from both sexes? Yes
(This does not refer to sexual orientation)
Education: GED
Occupation before prison: Tattooing, Fixing cars
Activities in prison: Drawing, Sports
Can you receive and send emails: Yes via www.JPay.com

Notice: To verify all or some of the information given please click here