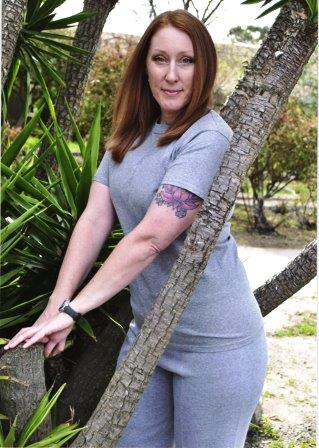 Jessica Fritts 18458-081
Federal Correctional Institution
5701 8th St. Camp Parks
Dublin, California 94568

My name is Jessica. I am seeking a friend (or more) to share my time with. I am interested in a variety of things from art, to music, exercise (of all sorts), movies, and just about anything outdoors. I like hiking, biking, swimming, long walks in nature, and just relaxing at home getting to know someone.
I am open spiritually and enjoy learning about new paths. I guess what I am looking for most is a friend to get to know and share life with. Please write me if you are interested. I unfortunately will be here for awhile. I would love to hear from you.
Race: White
Date of Birth: 2-19-1976
Height: 5'8"
Earliest Release Date: Not sure
Maximum Release Date: 10-2036
Religion: Open
Would you like letters from both sexes? Yes
(This does not refer to sexual orientation)
Education: College, High School Diploma, Self Educated Business Woman
Occupation before prison: I am in marketing and sales. I owned a small marketing company.
Activities in prison: Workout, pottery, drawing, crochet
Do you have access to email: Yes


Notice: To verify all or some of the information given please click here