Featured Ladies
Newest Ladies
Ages 18-23
Age 24
Age 25
Age 26
Age 27
Age 28
Age 29
Age 30
Age 31
Age 32
Age 33
Age 34
Age 35
Age 36
Age 37
Age 38
Age 39
Age 40
Age 41
Age 42
Ages 43-44
Ages 45-46
Ages 47-49
Ages 50-Plus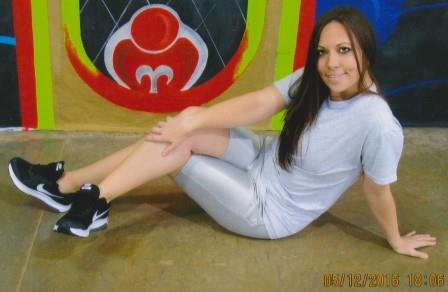 Lee Grace Dougherty 95595-020
Federal Correctional Institution - Aliceville
P.O. Box 4000
Aliceville, Alabama 35442

i! Hi Guys! I'm LeeGrace but my close friends call me "LG". I'm a Florida native and grew up in a big family with 5 siblings. I'm 36, 5'4, curvy at 139 lbs with green/gray eyes and long dark hair. I'm truly passionate, driven, tough, full of energy, and love being a woman in every sense of the word. I love color, glitter, Hello Kitty, geography, techno music, stand-up comedians, and reading memoirs. I'm a bookworm at heart. I wish I had a library filled with true stories, memoirs, travel adventures, and paintings. Some of my favorite artists are Salvadore Dali, Maxfield Parrish, Van Gogh and Edvard Munch. My favorite authors are David Sedaris, Augusten Burroughs, and Bianca Del Rio. I love collecting comic books and true-crime collections about serial killers.
I love pop culture, the Simpsons, rainbows, X-Files, and watching true crime programs late at night about aliens, science, government conspiracies, and religious cults. I listen to music all day (AC/DC, the weekend, Shinedown, Akon, Linkin Park, Daft Punk, Imagine Dragons, Blue October,the Killers, Blink-182, OneRepublic, just to name a few.... )
I have accesst email via corrlinks.com but I have to add you. If you feel that we would connect on a deeper level, please take the chance and email me. Please include your phone number for faster results. I'm too impatient to sit around writing long, windy letters and then waiting on the mail, so please use email and phone for primary contact. Due to Aliceville's rules and regulations, I can't write anyone who is incarcerated or in county jail or prison. Please don't waste your stamp, I will not be able to return your letter or respond. If you are female, please don't contact me, I will NOT write you, I already have plenty of female friends. Hope to hear from you soon!
Race: White
Date of Birth: 5-29-1982
Height: 5'4"
Earliest Release Date: 9-27-2033
Maximum Release Date:10-21-2037
Religion: Jewish
Would you like letters from both sexes? Men
(This does not refer to sexual orientation) To you have access to email: Yes on Corrlinks but I have to add you
Education: Trade School
Occupation before prison: Stripper
Activities in prison: Reading, Chatting with Friends


Notice: To verify all or some of the information given please click here