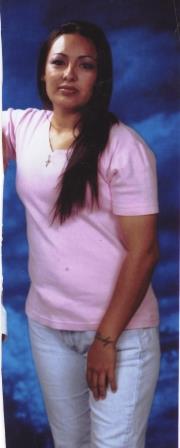 Lucia Martinez WE0990
CCWF 512 10.3 Low
PO Box 1508
Chowchilla, California 93610

Hi, my name is Lucia! If you're looking for the perfect one to write…STOP look no further. I am your girl. My name is Lucia, I am looking for a pen friend. I am funny, out going, open minded, spunky, loyal, trustworthy and lots more. Please feel free to write. Don't keep me waiting.
Race: Mexican
Date of Birth: 8-17-1980
Height: 5"
Religion: Christian
Education: High School Diploma
Earliest Release Date: 2024
Maximum Release Date: 2024
Would you like letters from both sexes? Yes
(This does not refer to sexual orientation)
Can you receive and send Email: no
Occupation before prison: nurse
Activities in prison: aerobics, dance, self help groups

Notice: To verify all or some of the information given please click here