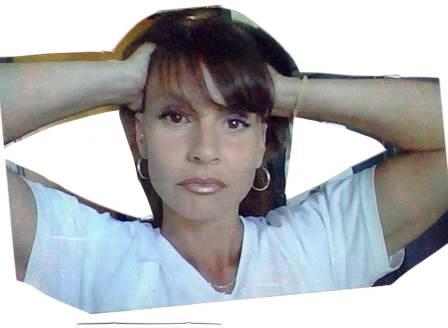 Stacy Dimico W41499
508-26-4 Low
P.O. Box 1508
Chowchilla, California 93610
My name is Stacy. I'm from sunny California. I'm aiming to meet someone with whom I can establish a genuine friendship. I look for charming, humorous, intelligent people to connect with - individuals with purpose and are driven by life.
I'm open-minded in most aspects, yet grounded to my beliefs and morals. I can also be a great conversationalist if my interest is piqued. I've been told I'm witty and can be enchanting. I have a big heart. My positive outlook on life, in each situation has left me at times taken advantage of. I admire someone I can carry an intellectual conversation with. I'm not afraid to have fun and show my more spiritual side.
I'd absolutely love to be taken to a place outside these walls, to be reminded of how a man approaches and pursues a lady, to be treated with respect and class as a woman despite the mistakes I've made in my past that have placed me here at the present.
If you are seeking a penpal, so I my, if you are looking for friendship, I am willing to get to know new people and possibly allow them to share my world. From there ... Who knows - Best friends for life, or future relationship. I'm capable of letting life lead the way. Before you take time and possibly engage in written correspondence with me, two things I must be clear on. My family is very dear to me and a subject I'm highly private about - they are not up for discussion unless led in conversation by me. The other - please do not write me with any sexual innuendos as they will not receive a response. I wish to be treated with the same respect I give. Hopefully I sparked your interest and I will be hearing from you a special someone soon . XOXO
Race:
Date of Birth: November 21, 1969
Height: 5'5"
Earliest Release Date: 2019
Maximum Release Date: 2019
Religion: Evangelism
Would you like letters from both sexes? Both
(This does not refer to sexual orientation)
Education: Currently in college
Occupation before prison: Sales Representative
Activities in prison: Aerobics, volleyball, handball
Notice: To verify all or some of the information given please click here