Featured Ladies
Newest Ladies
Ages 18-23
Age 24
Age 25
Age 26
Age 27
Age 28
Age 29
Age 30
Age 31
Age 32
Age 33
Age 34
Age 35
Age 36
Age 37
Age 38
Age 39
Age 40
Age 41
Age 42
Ages 43-44
Ages 45-46
Ages 47-49
Ages 50-Plus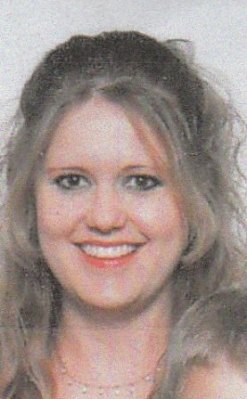 Wendi Davidson #1407817
Hilltop Unit
1500 Sate School Road
Gatesville, Texas 76598

Does an old cowboy wear boxers or briefs? Depends!
Single, White 39 year old female Veterinarian seeking to meet new people and make new friends. I'm a country girl who loves to laugh and have fun. I enjoy sports, outdoor recreation, fitness, most music, dancing, and good times with good people. My world revolves around my boys and I really love animals, except maybe not spiders so much, lol. I am a very open minded, honest girl, and I try not to take life too seriously. Live, laugh, love, and all that.
Interests? Hobbies - Outdoor Sports/ Recreation
Fitness, Music and Dance, Animals, Travel
Personality: Honest, Sincere, Fun, Loyal, Ambitious, Tenacious
Future Plans: Renew career in Veterinary Medicine
Seeking a friendship.
Race: White
Date of Birth: 7-23-1978
Height: 5'
Religion:
Education: Undergraduate of Veterinary Medicine at Angelo State University. Doctorate at Texas A & M University
Earliest Release Date: 4-15-2019
Maximum Release Date: 1-15-2031
Would you like letters from both sexes? Yes
(This does not refer to sexual orientation)
Can you receive and send Email: jpay.com - I can only receive the emails but must respond via postal mail so be sure and include your postal mailing address.
Occupation before prison: Doctor of Veterinary Medicine
Activities in prison: Volleyball, Fitness, Drawing, Reading, Games


Notice: To verify all or some of the information given please click here