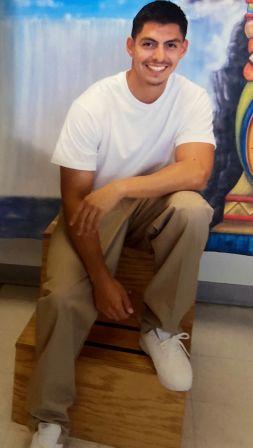 Isai Alvarez #364469
Stafford Creek Corrections Center
191 Constantine Way
Aberdeen, WA. 98520
I'm 25 years old, and enjoy living a positive healthy lifestyle physically and mentally, by daily exercise and reading books that provide self-help and growth. I'm currently in school trying to get my 2 year in business, will be completed by spring of 2020. I enjoy listening to music and watching movies in my free time. I'm hoping I can talk to someone out there with the same similarities as me that's just trying to talk and have good vibes. So, if this speaks to you or just interested in having a conversation DM me on J-Pay. So I can share more about myself to you.

Race: Mexican/American
Date of Birth: 9-6-94
Height: 5'9"
Earliest Release Date: 1-21-2024
Maximum Release Date: 6-22-2028
Religion: None
Would you like letters from both sexes? Women
(This does not refer to sexual orientation)
Education: GED
Occupation before prison: None
Activities in prison: Exercise, reading, and listening to music
Can you receive and send emails? Yes, jpay.com


Notice: To verify all or some of the information given please click here