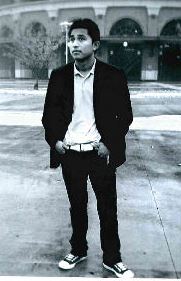 Manuel Israel #16A4714
Wende Correctional Facility
P.O. Box 1187
Alden, NY. 14004

My name is Manuel, I am Latino and 24 years old. I'm currently incarcerated for robbery in the second degree. I'm single and free, no kids. I love music, especially Bachata. I mostly spend my time writing and singing my own songs. I would love to meet someone who could write to me, a friend most of all, but more would be nice if we both feel like it.

I am friendly, creative and romantic. The most important thing for me is friendship. Race is unimportant but if you speak Spanish that's a plus. I speak Spanish and English. I wouldn't mind a language pal that can help with my English, and I'll help with your Spanish. I love to laugh and have a good sense of humor. I'm mostly self educated but spend my time here studying, reading, and singing. Thank you for reading my ad.

Race: Latino
Date of Birth: 2-14-95
Height: 5'1"
Earliest Release Date: 7-11-2025
Maximum Release Date: 3-31-2027
Religion:
Would you like letters from both sexes? Women
(This does not refer to sexual orientation)
Education: Informal
Occupation before prison:
Activities in prison: Songwriting, studying, reading
Can you receive and send emails? No


Notice: To verify all or some of the information given please click here