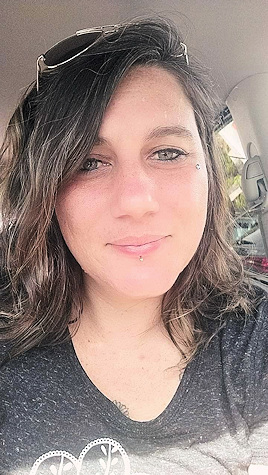 Ashley Quinn C40207
Homestead Correctional Institution
PO Box 23608
Tampa, Florida 33623

There are no coincidences... Only what is meant to be. I try to find the light or lesson in all things. I'm creative, versatile, and open minded. I'm educated but always curious. I love to experience, expand, and evolve. I'm from St.Pete, where the vibe is always carefree and easy. I'm extremely curvy, like a pin up girl with amazing tattoos and i love to play dress up (;
I'm looking for someone smart, stable, fun, successful, and honest for a longterm, supportive, mutually rewarding relationship. I'm 5'5, 165lbs with green eyes and brown hair. I like to read, draw, and workout in my free time. Check out my Facebook page Ashley Quinn and email me on Securus. Don't be a stranger!
Date of Birth: 7/13/1986
Height: 5'5"
Education: GED Teacher
Occupation before prison: Office Assistant
Earliest Release Date: 7/1/2031
Maximum Release Date: 2/5/2033
Would you like letters from both sexes? Men
(This does not refer to sexual orientation)
Can you receive email? Yes
If yes which service? Securus tech
Can you respond to email? Yes
Activities in prison: I am a GED teacher
Anything Else?


Notice: To verify all or some of the information given please click here