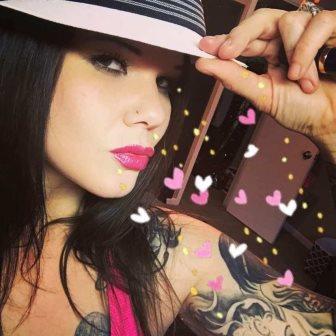 Kassandra
No Longer Available

Beautiful kindhearted 30 year old looking for a pen pal maybe more. Enjoys traveling and meeting new people. I am a people person. I am very physically fit and enjoy excessing, swimming, jogging and cooking and as well I love motorcycle riding, no one thing.
I am not doing a lot of time but enough time to know what I want in life. I hope to hear from you .
Date of Birth: 2/14/1991
Height: 5'7"
Education: General
Occupation before prison: Cashiering/ body piercing
Earliest Release Date: 2/26/2022
Projected Release Date: 2/26/2022
Would you like letters from both sexes? Men
(This does not refer to sexual orientation)
Can you receive email? No
If yes which service?
Can respond to email? No
Activities in prison: Cooking, exercising
Anything Else?


Notice: To verify all or some of the information given please click here