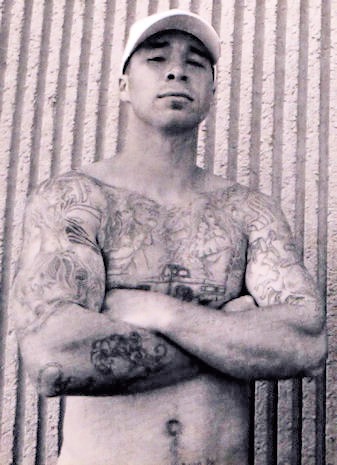 Andrew Webb 12915132
Oregon State Penitentiary
2605 State Street
Salem, Oregon 97310

6'1", 215 lbs., brown hair, blue eyes. I love to write! I am open to anyone I feel a connection with.

I'm very personable. I have a good sense of humor.

If you decide to write me, I'll write you back A.S.A.P. Hope to hear from you soon!
Date of Birth: 1/5/1981
Height: 6'1"
Education: G.E.D.
Occupation before prison: Tattooing
Earliest release date: Anytime
Maximum release date: 5/25/2025
Would you like letters from both sexes? Yes, both
(This does not refer to sexual orientation)
Can you receive email: No
If yes, which service:
Can you respond to emails: No
Activities in prison: Drawing, working out, various groups/classes
Anything else:

Notice: To verify all or some of the information given please click here