Featured Men
Newest Men
Ages 18-21
Age 22
Age 23
Age 24
Age 25
Age 26
Age 27
Age 28
Age 29
Age 30
Age 31
Age 32
Age 33
Age 34
Age 35
Age 36
Age 37
Age 38
Age 39
Age 40
Age 41
Age 42
Ages 43-44
Ages 45-46
Ages 47-49
Ages 50-Plus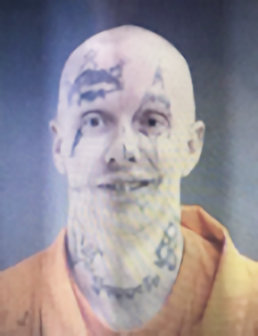 Chris Gammons 360838
ASPC-YUMA Cibola Unit
PO Box 8909
Yuma, Arizona 85349

Hey, I'm Chris. I would like to connect with you. I have some time available and am interested in connecting with a kind and compassionate person who understands people can make mistakes in life and still have goodness in them! I'm a tall lanky guy with a fast metabolism, which would be great if all I did was sit around, but, I work out daily with some of the guys here; so, getting enough calories can be a challenge! LOL! I also spend time studying, and since my math skills are a bit below par, that's where my focus is currently. I also study Icelandic cultural beliefs called Asatru'. It's not a religion exactly, more of a belief in the natural world and the balance of nature....getting back in life what you give out!
I'm a father, but, not currently in contact with my school age son. His mom and I are estranged and that makes it hard to have a relationship with him. My hope is that someday we'll be able to re-connect and establish a healthy relationship. I think of him often and send loving energy to him! I keep in contact with my mom. My regrets in life will hopefully affect the way I make future decisions, by learning from my mistakes. Ok, so, you have some background on me, a little information about who I am and my thoughts about life....maybe we could write/text and become friends? Give me a try!
Date of Birth: 8-1-80
Height: 6'1"
Education: High School
Occupation before prison: RV Rental Wash/Service
Earliest release date: 1/12/2032
Maximum release date: 1/12/2032
Would you like letters from both sexes? Women
(This does not refer to sexual orientation)
Can you receive email: YES
If yes, which service: Securus
Can you respond to emails: YES
Activities in prison: Working out with fitness focused inmates. Studying Asatru' - Icelandic Cultural Beliefs. Studying Mathmatics for self-improvement.
Anything else: Focusing on everything offered while incarcerated to improve societal opportunities/employment upon release. Working to maintain/repair relationships with family/loved ones.

Notice: To verify all or some of the information given please click here