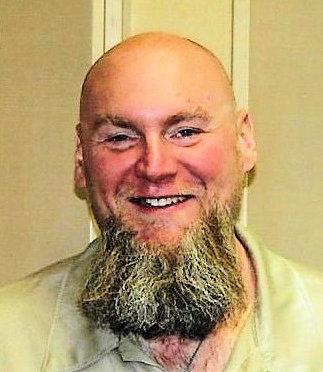 Christopher Decker 53622
Reception and Treatment Center
PO BOX 22800
Lincoln, Nebraska 68522

Hi, I'm Bjorn. I'm a rock n' roll country boy who loves to fish and take in the outdoors. I'm someone who likes to keep it real and not play emotional games. I believe in honor, accountability, self-reliance, and the values of Norse Heathenry. I use humor to deal with tough situations yet I'm still a kid at heart and know when to be an adult when the situations calls for it. I'm a lifelong learner who loves science, mathematics, and physics.
I worked in prison industry for 12 years now and I'm currently at the woodshop, running a CNC machine and CAD furniture design. I love the daily challenges of solving the problems of my day to day work tasks. I do take pride in what I do every day and enjoy life.
I would love to meet new people who are interested on creating lifelong friendships. I'm looking for someone to bring light into my life and share their interests with me even if they're different than mine. I do love spirited intellectual conversations! Thanks for taking the time to read my probs and I hope to hear from you soon!
Date of Birth: 5-25-75
Height: 6'8"
Education: GED
Occupation before prison: Cook, Laid Asphalt, Farm
Earliest release date: LIFE
Maximum release date: LIFE
Would you like letters from both sexes? Yes
(This does not refer to sexual orientation)
Can you receive email: Yes
If yes, which service: GettingOut.com
Can you respond to emails: Yes
Activities in prison: Woodwork and printing singer plays guitar
Anything else: Reading Norse Heathenry

Notice: To verify all or some of the information given please click here