Featured Men
Newest Men
Ages 18-21
Age 22
Age 23
Age 24
Age 25
Age 26
Age 27
Age 28
Age 29
Age 30
Age 31
Age 32
Age 33
Age 34
Age 35
Age 36
Age 37
Age 38
Age 39
Age 40
Age 41
Age 42
Ages 43-44
Ages 45-46
Ages 47-49
Ages 50-Plus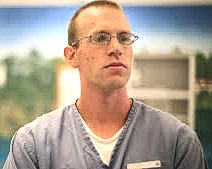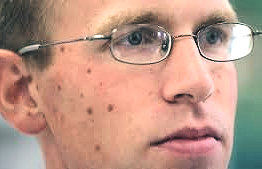 Conor McBride N24626
Madison Correctional Institution
PO Box 23608
Tampa, Florida 33623

Do you want to talk about life, the universe, and everything? Are you looking for meaningful conversation? Perhaps you want to connect with someone who appreciates sincere communication? If so, I am a thoughtful individual who is not too cool to admit that I am a bit nerdy. When I'm not reading, I'm thinking of what to read next. I'm a glass half full person, but I also thing it's important to talk about all aspects of live, even the dark, heavy things. If you're interested in corresponding, contact me by sending a message via Securustech.net or by USPS Mail to the address above.
Date of Birth: 12-12-90
Height: 6'
Education: Some College
Occupation before prison: Student
Earliest release date: 3/22/2030
Maximum release date: 3/22/2030
Would you like letters from both sexes? Women
(This does not refer to sexual orientation)
Can you receive email: Yes
If yes, which service: securustech.net
Can you respond to emails: Yes
Activities in prison: Betterment program facilitator, Gavel Club, Performing Arts, College Correspondence Classes
Anything else: I enjoy creative writing, poetry and prose, public speaking, playing roleplaying games, and reading, especially anything nerdy like sci-fi and fantasy.

Notice: To verify all or some of the information given please click here