Featured Men
Newest Men
Ages 18-21
Age 22
Age 23
Age 24
Age 25
Age 26
Age 27
Age 28
Age 29
Age 30
Age 31
Age 32
Age 33
Age 34
Age 35
Age 36
Age 37
Age 38
Age 39
Age 40
Age 41
Age 42
Ages 43-44
Ages 45-46
Ages 47-49
Ages 50-Plus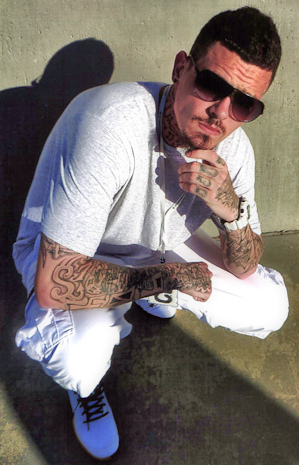 David Sharpe 18017-509
U.S.P. Atwater
P.O. Box 019001
Atwater, California 95301

My name is David and I am 30 years old. My birthday is 1.21.1993. I am 6'4", 186 lbs. I love to have fun, make money and build relationships with people. I like women that are fun, loving and intelligent.

I am the type of person you can talk to about anything. I'm really direct with what I feel and always say what's on my mind.

The 2 things I value most about myself is that I'm honest and loyal with myself and others. I love music and tattoo work. I've lived in multiple different big cities growing up so I love traveling and meeting new people from different cultures and walks of life. More than anything, I love bettering myself in any and every way that I can.

If you are interested in communicating with me, you can write me or send me your phone number or email address and I'll hit you back.
Date of Birth: 1/21/1993
Height: 6'4"
Education: G.E.D.
Occupation before prison: Entrepreneur and small business owner
Earliest release date: 2/14/2041
Maximum release date: 10/2/2041
Would you like letters from both sexes? Women only
(This does not refer to sexual orientation)
Can you receive email: Yes
If yes, which service: corrlinks.com
Can you respond to emails: Yes
Activities in prison:
Anything else: My favorite color is green

Notice: To verify all or some of the information given please click here