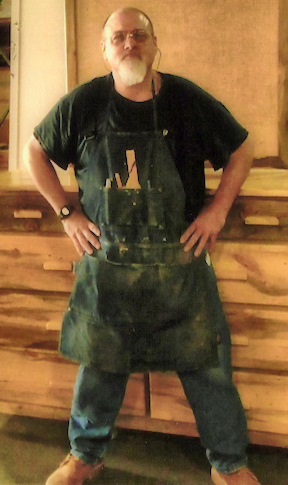 Francis Ehrmantraut #17510288
S.R.C.I.
777 Stanton Blvd.
Ontario, Oregon 97914

Seeking friendship with like minded Christians. I fell in 2008, shortly afterward I accepted Christ as my savior. I'm Orthodox, I believe in the power of God. God has worked many wonders in my life. I am truly blessed. I enjoy studying scripture and have a very strong moral compass. I also enjoy studying the writings of the saints of the Apostolic.
Church, you've heard of the tree of life? I see Christianity as the tree, the roots being the Jewish faith, the trunk being the Apostolic church, then the Protestants branched out from there. I'm not closed minded, I see brothers in Christ in all different denominations. But in my quest for the truth, I picked the Church Christ, started centuries ago, it took me over ten years of study before making my choice. I'm not judgmental but encourage everyone to make this journey.

When I fell, I was very broken and made an addictive personality, God slowly healed me, I'm now a carpenter working the BCT program. I've made cabinets for homes, made toy kits made out of wood. Right now, I'm working in fine future making furniture items and I feel closer to God, and I feel like I'm giving back to society instead of just taking. I've been at BCT for almost 9 years and I plan on staying up there until my release date.
May God Bless you! If you're a Christian and would like to be my pen pal, I look forward to hearing from you.
Sincerely yours,

Francis Ehrmantraut
Date of birth: 6/23/1964
Height: 6'0"
Education: High School
Occupation before prison: Janitor
Earliest release date: 2033
Maximum release date: 2038
Would you like letters from both sexes? Both
(Question does not refer to sexual orientation)
Can you receive email?
If yes which email service?
Can you respond to email?
Activities in prison: Carpenter at BCT, hired as a shop worker
Anything Else? Attend mass regularly

Notice: To verify all or some of the information given please click here