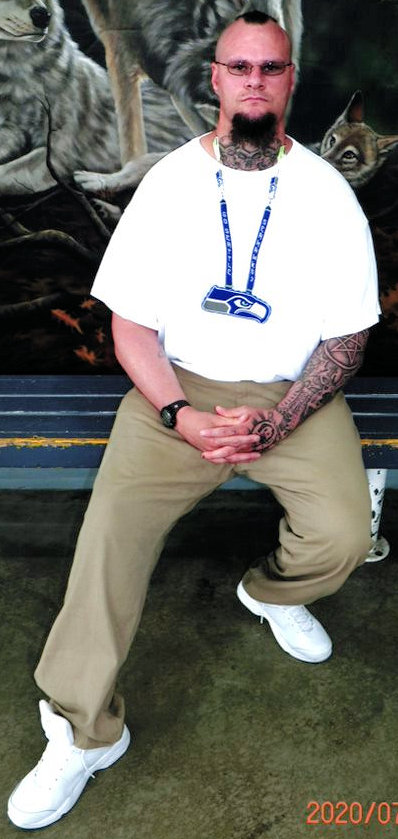 Jason Sorenson #817892
Cedar Creek Corrections Center
P.O. Box 37
Little Rock, Washington 98556

Hey, my name is Jason and I'm just looking to make some genuine friends to help me through the next 4 years (and hopefully longer). I may look like a hard-core criminal, but I'm really just a big, tall, tatted-up, huggable teddy bear. Please don't judge this book by its cover because there is much more to me than meets the eye.
I've already been down for 10 years and during my time I've learned a lot about myself. I feel like I have a lot to offer as a person. I'm loyal, caring, and try to be the best version of myself that I can be.
If you want to email me, be sure to send me a message on securustech.net. If you are interested in getting to know me, after you get on my securus, be sure to write me first. Otherwise, I will not know you have added me and I won't be able to write you first.

I don't judge and I don't have any expectations – but I do have a huge heart and I hope to hear from you.
Date of birth: 11/3/1981
Height: 6'2"
Education: High School
Occupation before prison: Farmer
Earliest release date: 2027
Maximum release date: 2033
Would you like letters from both sexes? Women
(Question does not refer to sexual orientation)
Can you receive email? Yes
If yes which email service? Via securustech.net
Can you respond to email? Yes
Activities in prison: Working, drawing, bead art, exercising, listening to music
Anything Else?

Notice: To verify all or some of the information given please click here