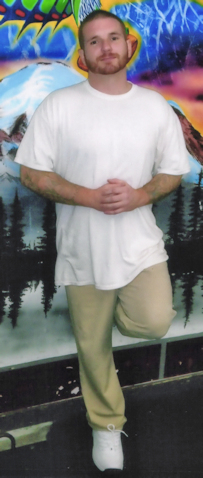 Jeffery Young 389099
Olympic Corrections Center
11235 HOH Mainline
Forks, Washington 98331

Hi there, so about me, I am 5'6", 178 pounds, I am a red head, I also have over 50 tattoos. I am getting out of prison 4-20-2025. I don't have any probation of any kind.
I am looking to start a new life. I am up for moving wherever life takes me. Everyone I have ever known has turned their backs on me when the times have gotten hard. Also, I am looking to find that special someone.
I love the outdoors and I love music. It's time for me to settle down and be a family man. I love kids and don't mind finding someone that has their own kids or that wants them. I am good either way. Looking forward to meeting you, whoever you are.
Date of Birth: 9-10-1992
Height: 5'6"
Education: GED
Occupation before prison: Construction
Earliest release date: 4-20-2025
Maximum release date:
Would you like letters from both sexes? Women
(This does not refer to sexual orientation)
Can you receive email: Yes
If yes, which service: securustech.net
Can you respond to emails: Yes
Activities in prison: Working on DNR and lifting weights
Anything else:

Notice: To verify all or some of the information given please click here