Featured Men
Newest Men
Ages 18-21
Age 22
Age 23
Age 24
Age 25
Age 26
Age 27
Age 28
Age 29
Age 30
Age 31
Age 32
Age 33
Age 34
Age 35
Age 36
Age 37
Age 38
Age 39
Age 40
Age 41
Age 42
Ages 43-44
Ages 45-46
Ages 47-49
Ages 50-Plus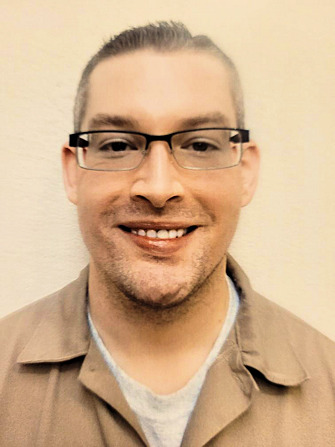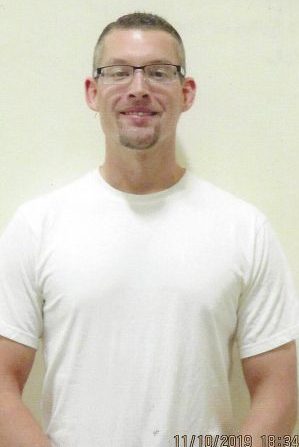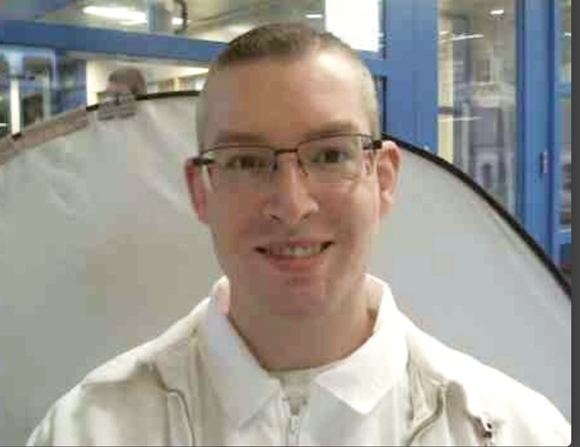 Jonathan Ackerman 407195
MCC-TRU A-112
PO Box 888
Monroe, Washington 98272

Tired of dull, boring, and meaningless conversation? Tired of hours wasted scrolling through dating apps looking for the right guy who will treat you the way you deserve to be treated? Tired of selfish, self-centered guys who only care about themselves? Looking for someone who will take a sincere, genuine interest in YOU and who offers stimulating and meaningful conversations that's sure to spark an emotional connection too? Someone who will dedicate time for YOU and only YOU?! Then look no further because I'm your guy!
Allow me to introduce myself! My name is Jonathan but I go by Jayce! I'm a handsome Leo who's tall, witty, educated, spontaneous, open-minded, and nonjudgmental! I'm also a type-A personality who's dominant and assertive yet I'm also humble, kind, and compassionate! I tend to find solutions rather than focusing on the problems. I'm very blunt, candid, honest and upfront. I tell it like it is and don't believe in sugarcoating! I'm a straightforward, no nonsense type of guy! I'm tired of fake, superficial people and I'm searching for meaningful and long-lasting friendships...maybe more?! I'm open to the unexpected possibilities that life has to offer and throws my way...allowing for life's journey to be embraced full heartedly!
I believe friendships should be built on trust, respect, honesty, appreciation, and sincerity for one another as well, always being honest and upfront at all times while also living a life of transparency, authenticity, and integrity!
Since becoming incarcerated, I've furthered my education with adult continuing education (ACE) classes as well as numerous self-improvement classes and programs such as anger management, cognitive behavioral therapy (CBT) programs, and drug and alcohol counseling and treatment programs. I've also earned my Bachelor's Degree in Business Administration and I'm currently working towards earning my Master's Degree!
I teach Adult Basic Education (ABE) classes to prisoners so they can obtain either their GED or H.S. Diploma. I also teach Adult Continuing Education (ACE) classes such as accounting, marketing, and economics as well as help many of my fellow prisoners in researching, preparing, drafting, and filing legal briefs and documents with the courts for their appeals.
I am passionate about and advocate for both criminal justice and prison reform! In my spare time I enjoy reading suspense, mystery, and thriller novels as well self-help books! I love to learn new things! I find writing and listening to music to be therapeutic. I'm currently working on my first novel and I like most genres...just depends on what I'm in the mood to hear. I enjoy being in the outdoors and love hiking, biking, and swimming! I love to travel and explore while capturing the moments with my camera (I'm an amateur photographer at best)! I believe my life's purpose is best served helping educate others to cultivate growth and direction in their lives and acquire the knowledge necessary to achieve contentment and happiness in their lives! I hope that my actions will serve to reduce recidivism rates as well change the lives of those whom I help. I believe our past should not define our present or our future! We are more than the sum of our mistakes! Everyone deserves an opportunity to live life to its fullest and to obtain happiness for themselves and with those whom they love!
If I sound like someone you'd like to get to know please contact me via Securus eMessaging by visiting SecurusTech.net or by downloading the Securus app on your mobile device! Simply create a Securus account, add me as a contact, purchase Securus stamps and then send me a message! It's that simple and easy and it's cheaper and faster than snail mail! I look forward to chatting and sharing some laughs with you soon! Thank you for taking the time to read my profile!
Date of Birth: 8-19-85
Height: 6'1"
Education: Bachelor in Business Administration
Occupation before prison: Student
Earliest release date: 12/2028
Maximum release date: 12/2041
Would you like letters from both sexes? Yes
(This does not refer to sexual orientation)
Can you receive email: Yes
If yes, which service: securustech.net
Can you respond to emails: Yes
Activities in prison: Furthering my education
Anything else:

Notice: To verify all or some of the information given please click here