Featured Men
Newest Men
Ages 18-21
Age 22
Age 23
Age 24
Age 25
Age 26
Age 27
Age 28
Age 29
Age 30
Age 31
Age 32
Age 33
Age 34
Age 35
Age 36
Age 37
Age 38
Age 39
Age 40
Age 41
Age 42
Ages 43-44
Ages 45-46
Ages 47-49
Ages 50-Plus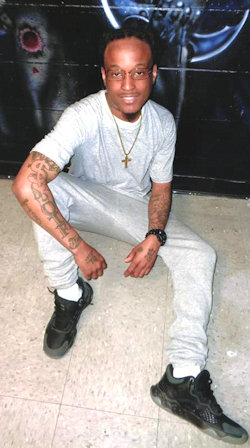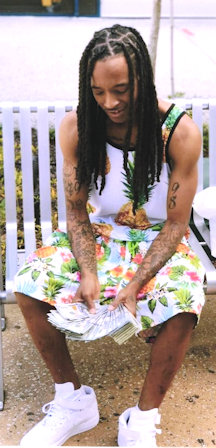 Joseph Jones 58384-509
Atwater USP
P.O. Box 019001
Atwater, California 95301

Hey ladies, my name is Joseph Jones, I'm 25 years old. I'm a cool, calm, and caring person. I'm brownskin with long dreads and a lot of tattoos. I'm from Henderson, North Carolina, a small city. I have one son, his name is Kharter and he is 3 years old.

When I was out, I did roofing with my granddaddy and uncles, but on the side I was toting guns and selling drugs and that's what got me locked up. I got my GED since I've been down and taking other courses and working out and trying to get myself together and staying out the way.
While I'm down, I'm just trying to find friends that I can kick it with, vibe with, nothing more nothing less, just a couple laughs and jokes, nothing serious.
Date of Birth: 1-3-1998
Height: 5'7"
Education: GED
Occupation before prison:
Earliest release date: 8-28-2030
Maximum release date: 6-9-2033
Would you like letters from both sexes? Women
(This does not refer to sexual orientation)
Can you receive email: Yes
If yes, which service: corrlinks.com
Can you respond to emails: Yes
Activities in prison: School, working out, basketball
Anything else: I have access to email, corrlinks.com

Notice: To verify all or some of the information given please click here