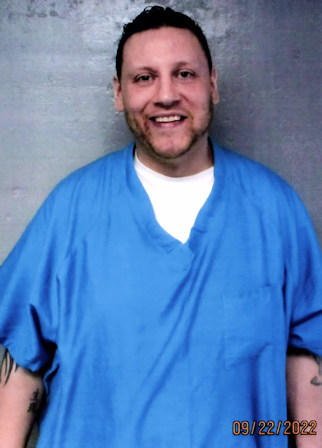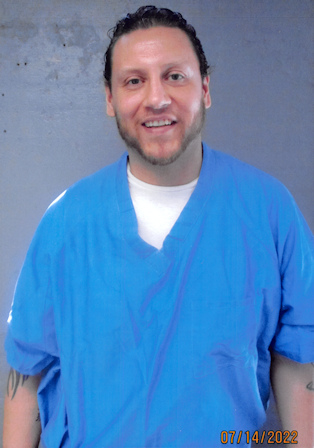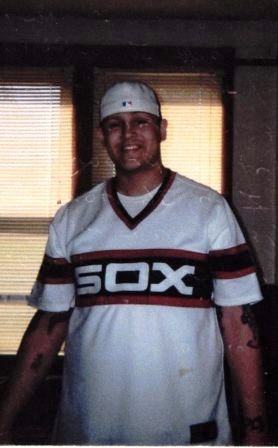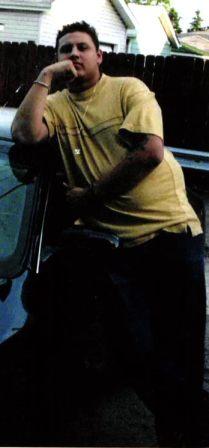 Joseph Martinez #R57911
Menard Correctional Center
P.O. Box 1000
Menard, Illinois 62259

A Man's Reach Should Exceed His Grasp
Know what I mean? It's about having a purpose in life. Setting worthwhile goals and attempting to achieve them. But it's really about the journey and not the ultimate destination. I'm sending this message in a bottle as if I were stranded on a deserted island hoping it doesn't fall on deaf ears.
I'm in need of someone open to building an intimate friendship. Besides my children, what I miss the most is the touch of a woman. Deeper appreciation of womanhood is a hard lesson I feel on a regular basis.
If I have managed to pique your interest a little, then let me share some of my hobbies. I am 6'7", 310 pounds, polish/Mexican, green/hazel eyes with intelligent conversation combined with a passion for music, art, and all forms of beauty. Some of my hobbies include reading, sports (any) dancing, (which I think I can get down), writing, cooking and really anything physical. I am an optimist and love making people laugh. I am still working on my case to prove my innocence and won't stop until I am free from this man-made hell. I am currently taking college courses and in hopes of getting an associates degree in business management.
Right now, I have a void in my heart because I need that true friend in my life. Someone who I know all their flaws, mistakes and weaknesses but I still find them absolutely amazing. I want to be the reason why you crack your next smile, will you let me? I truly believe that one day someone will walk into your life and make you realize why it never worked with anyone else.
Date of birth: 2/11/1980
Height: 6'7"
Education: GED
Occupation before prison: manager at several businesses
Earliest release date: 4/2024
Maximum release date: 4/2078
Would you like letters from both sexes? Both
(Question does not refer to sexual orientation)
Can you receive email? Yes
If yes which email service? via connectnetwork.com
Can you respond to email? Yes
Activities in prison: reading, writing, sports, art, cooking, music, movies, talking/email my kids
Anything Else? Parole is coming back to Illinois so my release date could come a lot sooner. Still trying to prove my innocence and I am still on court appeals.


Notice: To verify all or some of the information given please click here