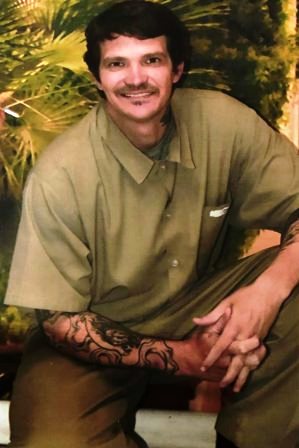 Kevin Leffler #15363-062
FCI Manchester Clay-A
P.O. Box 4000
Manchester, Kentucky 40962

I am looking to find friends from all over. I don't believe a person can have enough friends. I am in a federal prison, so I have a good set of male friends from everywhere. So, I am on this site hoping to meet women from all over. I would love to make new friends for several different reasons starting with having pen-pals to write, share pictures with, and trade life lessons and stories with. Networking.
I am in prison for the sales of guns and drugs. I was sober for 18 years and I fell off the wagon, due to not knowing how to cope with a cheating wife. I made mistakes, I am not proud of and mistakes I will never make again.
I am looking to make lifelong friends. I am an outdoors kind of guy. I enjoy camping, traveling, exploring, four wheeling, motorcycles, and I love nice restaurants. I am open to any race or age 25 years or older of course. Would love to hear your stories. You see my pictures so it's only fair I get pictures of you. I hope to hear from you.
Date of birth: 5/11/1979
Height: 5'8"
Education: GED
Occupation before prison: Owned my own business
Earliest release date: 9/2029
Maximum release date: 9/19/2030
Would you like letters from both sexes? Women
(Question does not refer to sexual orientation)
Can you receive email? Yes
If yes which email service? Via corrlinks.com
Can you respond to email? Yes
Activities in prison: Work in Unicor, go to programs, work out
Anything Else?


Notice: To verify all or some of the information given please click here