Featured Men
Newest Men
Ages 18-21
Age 22
Age 23
Age 24
Age 25
Age 26
Age 27
Age 28
Age 29
Age 30
Age 31
Age 32
Age 33
Age 34
Age 35
Age 36
Age 37
Age 38
Age 39
Age 40
Age 41
Age 42
Ages 43-44
Ages 45-46
Ages 47-49
Ages 50-Plus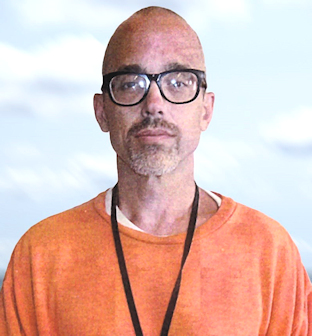 Matthew Libman 327694
ASPC Yuma, Cheyenne Unit
PO Box 8909
Yuma, Arizona 85349

Hi. Thanks for checking out my profile. I am, of course, an inmate in the Arizona Penitentiary. I'm here because of something terrible that happened during a protracted mental-health crisis. I'm better now, and have been so for the past 5+ years (No meds, no current diagnosis, no issues). Right now, I'm in the middle of a long, labyrinthine appeal process.
I like to run, read, listen to podcasts, and watch Jeopardy. In my prior, life I was successful, well-travelled, and generally liked by most people. I grew up in the Midwest and lived in Chicago. I worked in private equity - investing in commercial real estate. I continue to follow the financial markets and current events closely. Some of my favorite things are family visits, my subscriptions to the Economist and the New Yorker, the Radiolab and Freakonomics podcasts, the music of Phoebe Bridgers, Regina Spektor, and Bon Iver, dogs, allegorical SciFi, the Daniel Day Lewis oilman movie "There Will Be Blood," New York-style pizza, and Ben and Jerry's Chubby Hubby.
I'm here because I'd like to connect with decent, like-minded people. If that's you, hit me up.
Date of Birth: 6-7-78
Height: 6'2"
Education: Bachelor's
Occupation before prison: Finance
Earliest release date: 2024 (appeal)
Maximum release date: 2041
Would you like letters from both sexes? Women
(This does not refer to sexual orientation)
Can you receive email: Yes
If yes, which service: Securus
Can you respond to emails: Yes
Activities in prison: run, read, listen to podcasts, and watch Jeopardy
Anything else:

Notice: To verify all or some of the information given please click here