Featured Men
Newest Men
Ages 18-21
Age 22
Age 23
Age 24
Age 25
Age 26
Age 27
Age 28
Age 29
Age 30
Age 31
Age 32
Age 33
Age 34
Age 35
Age 36
Age 37
Age 38
Age 39
Age 40
Age 41
Age 42
Ages 43-44
Ages 45-46
Ages 47-49
Ages 50-Plus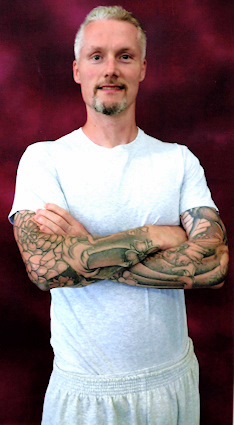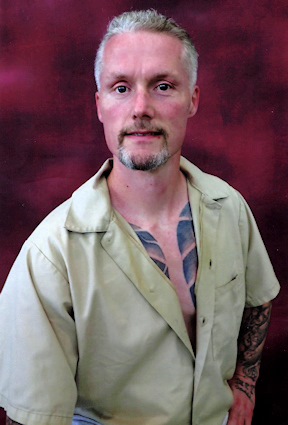 McQueen Varnes #746053
Stafford Creek Corrections Center
191 Constatine Way
Aberdeen, Washington 98520
Hello Free World!

Hey there! Yeah, you!!!



You know you can't resist my profile, it's pulling you in like a tractor beam. Don't fight it. Who knows, you might like what you find on the other side of your irresistible urge to check it out.



45, single, never married, no kids. Looking to meet, correspond with and get to know anyone interested in making a new friend over a few laughs and lighthearted moments.

I'm honest, open, tolerant and understanding of others. Their views, opinions, preferences and personal beliefs will be acknowledged and respected! I care about the people I get to know and will support them no matter what! Ride or die friendships are sacred!



My dreams are to get out of prison and make it big as a singer songwriter. Travel the globe and settle down some place in Europe. My passions include reading and writing (friends), singing, songwriting (I play acoustic guitar in my cell), music, movies, sports, wildlife and the great outdoors.
Hobbies – Singing, songwriting, beading and making Native American art!
Activities – Hiking, camping, road trips and working out are things I really like to do.
I love animals. Dogs and horses are my favorite!
Regrets – Losing my freedom!
Looking forward to corresponding with anyone who would like to soon.

Thank you for viewing my profile and choosing to use Meet-an-Inmate.com.



Have the best day!

Sincerely,

McQueen Varnes ID# 746053
Date of birth: 12/24/1977
Height: 6'2"
Education: GED
Occupation before prison: Material Handler
Earliest release date: 2038
Maximum release date: 2041
Would you like letters from both sexes? Women
(Question does not refer to sexual orientation)
Can you receive email? Yes
If yes which email service? Via securustech.net and JPay.com
Can you respond to email? Yes
Activities in prison: School, music room, gym, running and sports
Anything Else? Singer, song writer

Notice: To verify all or some of the information given please click here