Featured Men
Newest Men
Ages 18-21
Age 22
Age 23
Age 24
Age 25
Age 26
Age 27
Age 28
Age 29
Age 30
Age 31
Age 32
Age 33
Age 34
Age 35
Age 36
Age 37
Age 38
Age 39
Age 40
Age 41
Age 42
Ages 43-44
Ages 45-46
Ages 47-49
Ages 50-Plus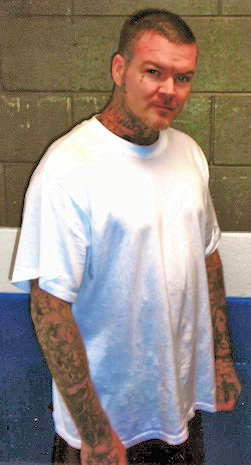 Michael Ellis #1113785
Wallens Ridge State Prison
P.O. Box 759
Big Stone Gap, Virginia 24219
Before I can tell you about myself, I'm just a simple guy looking for a pen-pal to write, possibly a long-term friendship to communicate with. Being that I'm incarcerated does not make me who I am. Who I am, is a guy who has obviously made a mistake, but I learned to become a better man over the years.
I will not make any promises I cannot keep. I will be honest and upfront with you, nonjudgmental and keep an open mind. I am a down to earth person, with a great sense if humor. I like to laugh and inspire others. I also love art. I'm 6'0", 200 pounds, with brown hair and blue eyes.
I enjoy the outdoors, motorcycles, and fast cars. I've been known to live life a bit on the edge, love to play sports, cook, work out and watch television. My daily motivation is the air I breathe, listening to my music and receiving mail. I'm a great listener and known to get along with others as well as being a great friend or companion. If that is what you're looking for, then I'm just asking you to give me a chance.
Hopefully my profile was genial enough to strike your interest in writing to me. Thank you for your time and patience, I look forward to hearing from you.
Date of birth: 3/10/1979
Height: 6'0"
Education: High School graduate
Occupation before prison: Shipyard Worker
Earliest release date: 7/2/2035
Maximum release date:
Would you like letters from both sexes? Both
(Question does not refer to sexual orientation)
Can you receive email? Yes
If yes which email service? Via JPay.com
Can you respond to email? Yes
Activities in prison: Work, play sports, read, work out
Anything Else? I was born and raised in Norfolk, Virginia. I love to draw, tattoo, and build motorcycles.

Notice: To verify all or some of the information given please click here