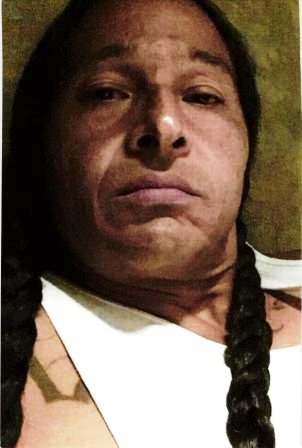 Michael Clark #E40933
CSP-,LAC
PO BOX 4670
LANCASTER, CA 93539-4670
Hello. My name is Michael, but everyone calls me Two Crows. I'm an awesome Native American reaching out to meet new people. I'm positive minded, nonjudgmental, and like to laugh. I'm funny, open minded and like to read books on the sacred and paranormal. I'm an artist and writer. I enjoy all types of music and movies. I enjoy sharing my culture and writing and receiving letters.
I've made my share of mistakes in life but continue to learn from them and I'm always working at bettering myself. I have no sex crimes, no crimes against women, children or the elderly.

I'm looking to meet real and honest people that are not into playing games. I want to exchange thoughts, share my world and make lasting connections. I'm searching for that something missing.
So, if you are curious and want to exchange some words and photos, write me and we'll get things going.

Thank you for reading this profile. I look forward to hearing from you.

Take care and the great spirit bless you!
Notice: If you write Michael via JPay.com email you must include your postal mailing address, or he will not be able to respond. He can receive emails but can only respond via postal mail.
Date of birth: 5/13/1969
Height: 5'6"
Education: college
Occupation before prison: driver, welder
Earliest release date: 12/31/2026
Maximum release date: 9/25/2045
Would you like letters from both sexes? Both
(Question does not refer to sexual orientation)
Can you receive email? Yes
If yes which email service? via JPay.com
Can you respond to email? No. Please provide your mailing address so I can respond.
Activities in prison: vocations, self-help, exercise, writing
Anything Else? drawing, beading

Notice: To verify all or some of the information given please click here