Featured Men
Newest Men
Ages 18-21
Age 22
Age 23
Age 24
Age 25
Age 26
Age 27
Age 28
Age 29
Age 30
Age 31
Age 32
Age 33
Age 34
Age 35
Age 36
Age 37
Age 38
Age 39
Age 40
Age 41
Age 42
Ages 43-44
Ages 45-46
Ages 47-49
Ages 50-Plus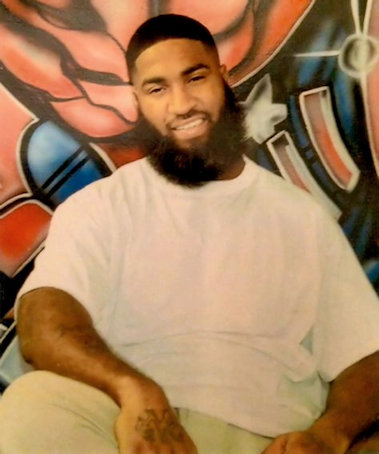 Nasir Salaam #000276917D
East Jersey State Prison
Lock Bag R
Rahway, New Jersey 07065

"Dare To Be Different"

Being in prison for me is bittersweet. Bitter, because of what lead me here and facing the aftermath. Sweet, because I'm able to seek redemption, gain clarity, and find my true purpose as not only a man, but a human being. First, I took control of my mental by choosing what I feel as though will assist me with evolving. Secondly, I worked on my health by exercising, which also helps me relieve anxiety. Lastly, I formed relationships with people who are actively elevating, which brings opportunities for me to learn from them, because, each one, teach one!

Over the course of my incarceration, I've applied these methods consistently, which allowed me to be more free than the average person that's out there. It has brought positivity to my life and a sense of peace and purpose. I've completed numerous programs, counseled countless individuals, while publishing 3 books to date.

I signed up on here to continue to connect with people in a consistent manner who think outside of the box and are hungry to be innovative.

For immediate communication, please contact me through the Jpay app/website or write to the address provided.

Let's dare to be different...


Date of Birth: 1/30/1990
Height: 5'8"
Earliest Release Date:
Maximum Release Date: 3/10/2037
Religion: Muslim
Would you like letters from both sexes? Women
(This does not refer to sexual orientation)
Education: G.E.D.
Occupation before prison: Lifeguard, Landscaping
Activities in prison: At risk youth advocate, Life coach
Can you receive and send emails: Yes, via JPay.com

Notice: To verify all or some of the information given please click here