Featured Men
Newest Men
Ages 18-21
Age 22
Age 23
Age 24
Age 25
Age 26
Age 27
Age 28
Age 29
Age 30
Age 31
Age 32
Age 33
Age 34
Age 35
Age 36
Age 37
Age 38
Age 39
Age 40
Age 41
Age 42
Ages 43-44
Ages 45-46
Ages 47-49
Ages 50-Plus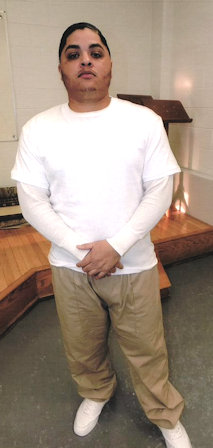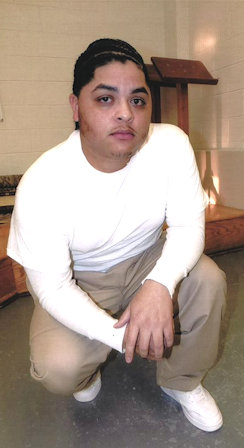 Oscar Baquedano-Martinez 915042G
Mid-State Correctional Facility
P.O. BOX 866
Wrightstown, New Jersey 08562

Hi, my name is Oscar but everyone calls me Oso. I am seeking friendship, someone I can talk to and share my story with. I am a very outgoing person who enjoys the finer things in life, but also don't mind getting my hands a little dirty. I am a Scorpio, so if you are into zodiac signs, that right there will tell you a lot about me. I am very family oriented, I know how to make a woman smile, I'm a good listener and I love to dance. I am very adventurous and am willing to try new things.
This is my first time trying out something like this, so if you're interested and like what you see, don't be shy to send me an email, I don't bite lol.

Hope to hear from you soon!
Date of Birth: 11-17-1994
Height: 5'7"
Education: High school
Occupation before prison: Construction worker
Earliest release date: 6-8-2025
Maximum release date: 6-8-2025
Would you like letters from both sexes? Women
(This does not refer to sexual orientation)
Can you receive email: Yes
If yes, which service: Jpay.com
Can you respond to emails: Yes
Activities in prison: Reading, working out, cooking, listening to music, watching TV
Anything else: I'm also furthering my education and taking self help programs

Notice: To verify all or some of the information given please click here