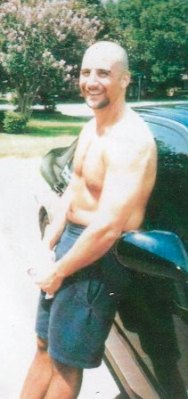 P.J. Emmett #1383329

2012 Update: I'll be 36 in December. I've had this ad since 2009, since it's inception, I have accomplished the following: Paralegal certification, Fitness and Nutrition Training certification, and enough college credits to start my Bachelors Degree in Criminal Justice. I start my BA next month on a Criminal Law focus and Public Policy. It's correspondence, and I take my proctored exams here. If I stay on track, I'll have my Masters Degree in Criminal Justice in two years flat. Live your dreams, accomplish what you set forth, and never let anyone hold you back from accomplishing your dreams.
Update 2014; April thereof
As of April 2014, I acquired enough credits to enter into a Bachelors degree program to business law with one Southwest University in Louisiana via correspondence. This degree remains in pursuit diligently, however, like anything in life, unforeseen circumstances have delayed completion of such (waiting to replace lost typewriter to complete essay mandates).
Due to the fact that my BA studies have been partially delayed, I decided to remain ever productive and enroll in a natural health certification program. On my BA, two history courses have been completed, along with American Criminal Justice. Also, I'll be starting an nonprofit organization with website access providing free health information. When completed, I'll provide web address.
Last, I want to say that no matter where one is at, he/she can feel imprisoned if your diet doesn't let you acquire the necessary B vitamins for the day.
May the good Lord be with each and everyone of you reading this. May he bless your hearts and soul to empower you to obtain your goals in life, for no matter where you are, you can accomplish anything in the world if you put your mind to it.

Notice: To verify all or some of the information given please click here