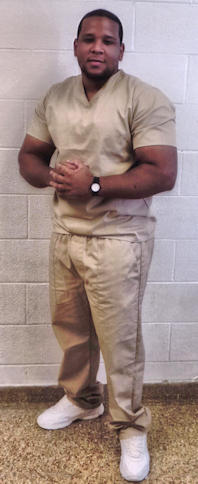 Rafaerlin Fernandez-Germosen #000810636G
G.S.Y.C.F.
P.O. Box 11401
Yardville, New Jersey 08620

Hello, my name is Rafaerlin. I consider myself caring, confident and loyal. I am a good listener with a very intelligent mindset. I like to read books and exercise. I'm Dominican, I speak fluent Spanish and a little bit of English. I'm always thinking positive and thinking about how I'm going to make the best out of my future.
I'm looking for a friend to talk to as I finish my time who can also motivate me to strive for greatness. My address is listed if you would prefer to write to me or if you prefer to email me via JPay.com. Thank you for your time.
Date of birth: 5/5/1998
Height: 6'0"
Education: H.S.D.
Occupation before prison: Working
Earliest release date: 7/25/2026
Maximum release date: 7/25/2026
Would you like letters from both sexes? Women
(Question does not refer to sexual orientation)
Can you receive email? Yes
If yes which email service? Via JPay.com
Can you respond to email? Yes
Activities in prison: Working, programs and exercise
Anything Else?

Notice: To verify all or some of the information given please click here