Featured Men
Newest Men
Ages 18-21
Age 22
Age 23
Age 24
Age 25
Age 26
Age 27
Age 28
Age 29
Age 30
Age 31
Age 32
Age 33
Age 34
Age 35
Age 36
Age 37
Age 38
Age 39
Age 40
Age 41
Age 42
Ages 43-44
Ages 45-46
Ages 47-49
Ages 50-Plus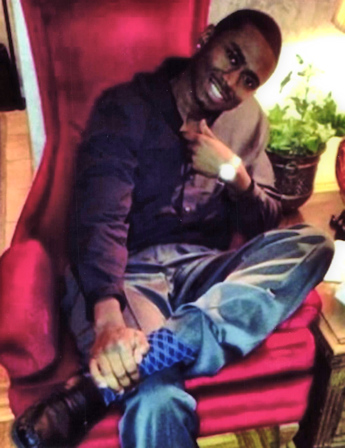 Rex Frank #M53122
Western Illinois Correctional Center
2500 RT 99 South
Mt. Sterling, Illinois 62353

Hello, how are you doing? My name is Rex and prison is a very lonely place. I am looking for someone who I could talk to from time to time, someone who has a big heart and wouldn't mind having friendly, relaxing, intelligent and fun conversations with me.

Please don't judge me by my past mistakes. Everyone deserves a second chance, everyone deserves someone to talk to. I'm only here to add to your life in a positive manner. I would love to have a nice conversation with you after a long day at work or simply in your free time.

I'm laid back and I'm easy going with a fun and positive personality. I'm very understanding and I'm here to listen to whatever it is you may be going through. I will also motivate you to reach your own goals and dreams. Choosing to contact me won't cost you anything.
I write poetry, draw artwork, take college courses, and I speak "some" French.

To learn more about me you can message me at connectnetwork.com.
Thank you for reading my profile.

Take care,

Rex
Date of birth: 10/14/1992
Height: 6'2"
Education: College
Occupation before prison: Healthcare/Construction
Earliest release date: 7/11/2039
Maximum release date: Life
Would you like letters from both sexes? Women
(Question does not refer to sexual orientation)
Can you receive email? Yes
If yes which email service? Via connectnetwork.com and gtl.net
Can you respond to email? Yes
Activities in prison: Working poetry, reading books, mediation, studying law, speak French
Anything Else? I recently won my appeal in court. I now have a 2nd chance at life.

Notice: To verify all or some of the information given please click here