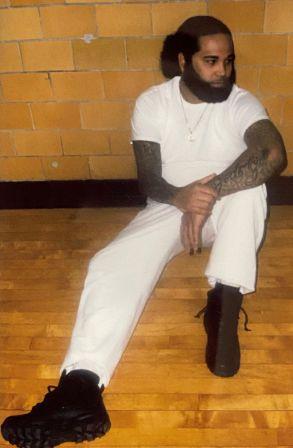 Ruben Santiago 15A2783
Wallkill Correctional Facility
50 McKendrick Road
P.O. Box G
Wallkill, New York 12589

Hey. My name Ruben aka Rico, I'm 32, born and raised in Brooklyn, New York City, I have one daughter. Looking for female who I could vibe with and build on a day to day basis. I'm laid back, love playing handball, into art. If you're interested in getting to know me hit me on JPay. Hoping to hear from you lovely women soon.
Date of Birth: 2-27-90
Height: 6'
Education: College
Occupation before prison: Real estate broker
Earliest release date: 2026
Maximum release date: 2026
Would you like letters from both sexes? Women
(This does not refer to sexual orientation)
Can you receive email: Yes
If yes, which service: Jpay
Can you respond to emails: Yes
Activities in prison:
Anything else:

Notice: To verify all or some of the information given please click here