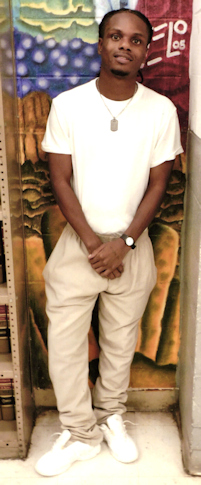 Shamell Sparks #478932E
Northern State Prison
P.O. Box 2300
Newark, New Jersey 07114
Just looking for a friend that I can build with and hopefully one day it could blossom into something greater.
Date of birth: 6/4/1994
Height: 5'8"
Education: 12th Grade
Occupation before prison: Construction
Earliest release date: 5/18/2026
Maximum release date: 5/18/2026
Would you like letters from both sexes? Women
(Question does not refer to sexual orientation)
Can you receive email? Yes
If yes which email service? Via JPay.com
Can you respond to email? Yes
Activities in prison:
Anything Else?


Notice: To verify all or some of the information given please click here