Featured Men
Newest Men
Ages 18-21
Age 22
Age 23
Age 24
Age 25
Age 26
Age 27
Age 28
Age 29
Age 30
Age 31
Age 32
Age 33
Age 34
Age 35
Age 36
Age 37
Age 38
Age 39
Age 40
Age 41
Age 42
Ages 43-44
Ages 45-46
Ages 47-49
Ages 50-Plus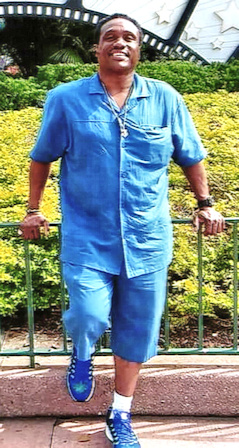 Titus Gill 126378
Lansing Correctional Facility
P.O. Box 2
Lansing, Kansas 66043

I am a strong, healthy African American man of faith and good character, and other good qualities, who believes trust, honesty and communication are the foundation for a great friendship.

I am very outgoing, free spirited, adventurous and I love animals and love to explore.

My hobbies are: Working out, jogging, cardio, fishing, swimming, boating, traveling, horseback riding, long walks, good talks, good books, movies, concerts, sporting events and picnics.

I'm seeking a friendship with a woman of similar character and qualities.
Date of Birth: 11/10/1964
Height: 5'9"
Education: High school
Occupation before prison: CDL driver
Earliest release date: 8/15/2025
Maximum release date: 3/12/2027
Would you like letters from both sexes? Women
(This does not refer to sexual orientation)
Can you receive and respond to email: Yes, via gtl.com
Activities in prison: Weightlifting, cardio, jogging, yoga
Anything else: Reading and working

Notice: To verify all or some of the information given please click here