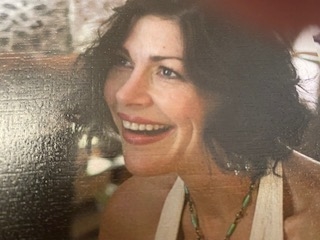 Kelley Cannon 471030
West Tn. State Prison
480 Green Chapel Rd.
Henning, Tennessee 38041-5726

I am incarcerated for the accusation of murder of my husband of which I am truly innocent. My case was very high profile and nationally recognized. I have 3 children of which until last yr. I hadn't seen them.. b/c husband's family has stolen all of his estate .. he was wealthy and they even froze my money.. so I could not afford legal representation.My lawyer threw my case.. for monetary reimbursement. This is the real truth. My deceased hubby led a double life with criminals and they have nailed me with bogus DNA .. which was all done in error. I am looking for a friend to chat with.
Race:
Date of Birth: 4-4-67
Height: 5'2
Religion: Protestant
Education: B.A. Degree
Earliest Release Date: 2058
Maximum Release Date: 2058
Would you like letters from both sexes? Both
(This does not refer to sexual orientation)
Can you receive and send Email:
Occupation before prison: Homemaker, Writer for NASA.
Activities in prison: Woodworking, Art, Painting.


Notice: To verify all or some of the information given please click here