Featured Ladies
Newest Ladies
Ages 18-23
Age 24
Age 25
Age 26
Age 27
Age 28
Age 29
Age 30
Age 31
Age 32
Age 33
Age 34
Age 35
Age 36
Age 37
Age 38
Age 39
Age 40
Age 41
Age 42
Ages 43-44
Ages 45-46
Ages 47-49
Ages 50-Plus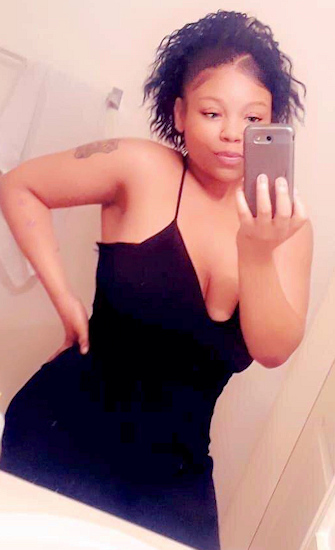 Jalanna Bell #0124152
Topeka Correctional Facility
815 S.E. Rice Road
Topeka, KS 66607
I am a very mature and energetic 24 y/o woman looking for a strong connection, good vibe, and someone who is humorous and understanding with great communication. Someone willing to meet me halfway with my dreams emotionally and physically. My life goals are to graduate college, own my own house, travel the world create a family/marriage something lifelong nothing temporary. I'm open to someone who has kids but also someone adventurous and have a good time.. I'm very lovable and sweet, I love a good conversation so don't be shy and hit my line :)

Add me on GettingOut.com (GTL App)

Jalanna Bell #0124152
You can send me a text anytime :) I'm waiting!!
Or write the prison.
815 SE Rice Road Topeka, KS 66607
Date of Birth:
Height: 5'5"
Education: Graduated
Occupation before prison: Assistant
Earliest Release Date: 2/6/2026
Maximum Release Date: 2027
Would you like letters from both sexes? Yes
(This does not refer to sexual orientation)
Can you receive email? Yes
If yes which service? GettingOut.com
Can you respond to email? Yes, I have a tablet
Activities in prison: Running club
Anything Else?


Notice: To verify all or some of the information given please click here