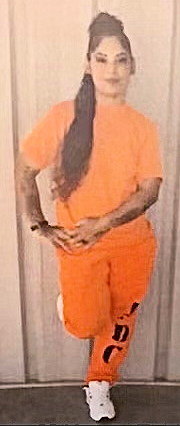 Jessica Rodriguez-Cordova 330986
San Carlos Unit
ASPC Perryville
P.O. Box 3700
Goodyear, Arizona 85338

Hi, my name is Jessica, but you could call me Jess. I'm easy going, I like to have fun and joke around. I'm chill and down to earth. Things that are important to me are honestly, loyalty and respect. I was born and raised in Tucson, Arizona.

I am seeking new friendships. I'm excited to see where this new adventure takes me. You can download the Securus app and send me a message. I can't wait to meet you.
Date of Birth: 3/12/1990
Height: 5'3"
Education: Some college
Occupation before prison: Certified PCT/Caregiver
Earliest Release Date: 1/26/2026
Maximum Release Date: 8/27/2027
Would you like letters from both sexes? Yes
(This does not refer to sexual orientation)
Can you receive email? Yes
If yes which service? Securus
Can you respond to email? Yes
Activities in prison: Working, playing cards, arts & crafts
Anything Else?


Notice: To verify all or some of the information given please click here