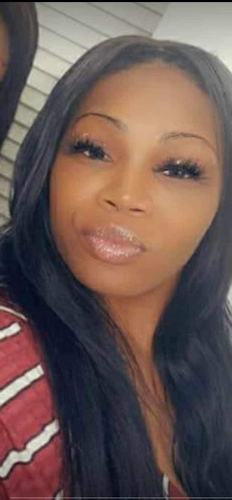 Latrelle Praylow 0127414
Topeka Correctional Facility
815 SE Rice Road
Topeka, Kansas 66607

I'm Latrelle. I go by Nya. I enjoy comedy. I love to laugh and do fun things. I enjoy talking on the phone. I want to eventually become a mental health counselor. I am currently working on my degree. I am looking for a honest, trustworthy, fun companion. Someone I can build with and create a future for myself. When I am released. Tap in.
Date of Birth: 4/25/1989
Height: 5'9"
Education: Medical Assistant
Occupation before prison: Walgreen's pharmacy
Earliest Release Date: 2/26/2033
Maximum Release Date: 3/26/2035
Would you like letters from both sexes? Yes
(This does not refer to sexual orientation)
Can you receive email? Yes
If yes which service? GTL gettingout app
Can you respond to email? Yes
Activities in prison:
Anything Else?


Notice: To verify all or some of the information given please click here