Featured Men
Newest Men
Ages 18-21
Age 22
Age 23
Age 24
Age 25
Age 26
Age 27
Age 28
Age 29
Age 30
Age 31
Age 32
Age 33
Age 34
Age 35
Age 36
Age 37
Age 38
Age 39
Age 40
Age 41
Age 42
Ages 43-44
Ages 45-46
Ages 47-49
Ages 50-Plus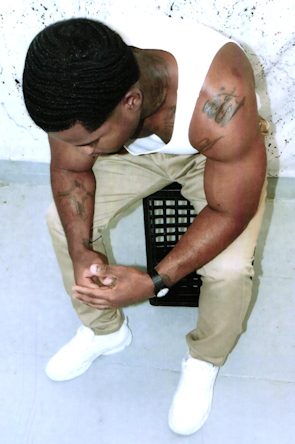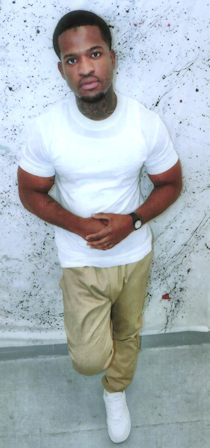 Abdullah Sheriff 000321758E/1122418
East Jersey State Prison
Lock Bag R
Rahway, New Jersey 07065

I'll try to keep this brief and not get carried away LOL. My friends call me Ab, Abdull or Dullah. I'm from Africa originally, I was born in Monrovia, Liberia during a crazy civil war but then made my way to Conakry, Guinea, which is where my family is from. Been in America for a while, though, so I'm super Americanized. I was raised in NY/NJ. I speak another language called Susu.
It takes a lot to get under my skin, but if you do, you must have really violated me, because I'm quick to shake things off. I'm not a point a finger type dude, I know how to take accountability and put my pride aside when I'm wrong. I'm good vibes for the most part LOL, I have my ways but we all do.
I'm in college pursuing my Bachelor's in criminal justice. I write music and poetry as a hobby in here. It's my form of therapy and helps me express certain feelings I might be harboring. I love music, period, all genres. If it has a good feel, then I'm with it, especially Afro beats, I'm liable to start dancing.
I come from a big family so family is everything to me. I'm the youngest out of 7. I'm silly on the low and like to laugh. I'm an animal lover. I like going out to eat, movies, taking trips, etc.
I'm stopping here, but if you wanna kick it and really get to know me, write me on Jpay, Abdullah Sheriff 000321758E.
Date of Birth: 1/10/1995
Height: 5'9"
Education: College
Earliest Release Date: 2026
Maximum Release Date: 1/30/2032
Would you like letters from both sexes? Women
(This does not refer to sexual orientation)
Can you receive and send emails: Yes, via Jpay.com
Occupation before prison: Student
Activities in prison: Islamic services, exercising and programs
Anything Else? Speech/Toastmasters and screen writing



Notice: To verify all or some of the information given please click here