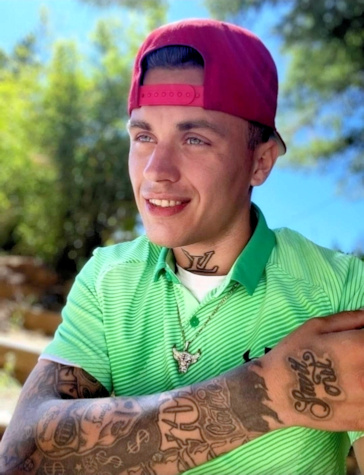 Christofer Mcneill 148991
Idaho Correctional Institution Orofino
Unit A3 cell 134
381 w. Hospital drive
Orofino idaho 83544
My name is Christofer Ryan Mcneill, age 27, brown hair, bright blue eyes. 6 ft tall with an Italian complextion skin color. My body is an athletic build and I love taking care of my tone physique.
I'm currently incarcerated at North Idaho correctional institute "Cottonwood" located in the state of Idaho. I was arrested and sentenced to 6 months in prison and that's currently what I have left. The crime committed was a minor drug possession charge. Though I've done 8 or 9 years already behind bars, I want nothing better then to avoid all negative setbacks.
For the rest of my time in prison, I'm looking to find a woman with common interests as mine, and can carry a non-awkward conversation lol. If you're pretty and want to talk to me, and have a great personality, this is how you can contact me. Download the Jpay App on your device and add me Doc#148991 This is the easiest form of communication along with the phone. I have high hopes and big goals for the future. I hope you can share them with me.
Date of Birth: 12-5-95
Height: 6'
Education: Graduated
Occupation before prison: Tattoo Artist Apprentice
Earliest release date: September 2023
Maximum release date: October 2023
Would you like letters from both sexes? Women
(This does not refer to sexual orientation)
Can you receive email: Yes
If yes, which service: Jpay
Can you respond to emails: Yes
Activities in prison:
Anything else:

Notice: To verify all or some of the information given please click here