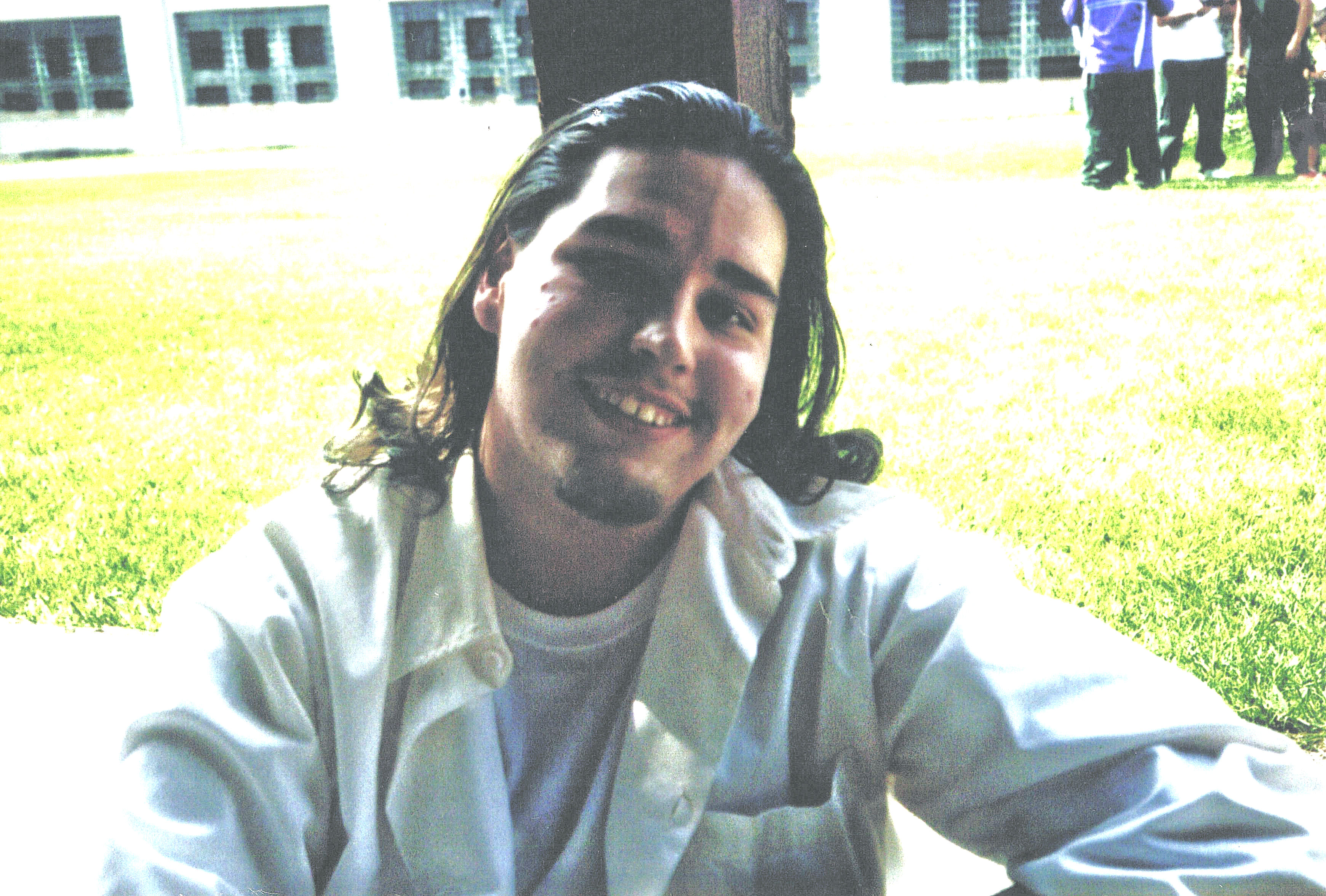 Cody Testerman #14B1316
Auburn Correctional Facility
P.O. Box 618
Auburn, New York 13024

Point blank: I'm a funny nerd that makes corny eye-rolling jokes and obscure references. I'm all about anime and manga, which I am an artist of. My favorites are Cowboy Bebop, Inuyasha, and Full Metal Alchemist. I'm a 90s kid that grew up on South Park, Family Guy and Dungeons and Dragons. My music flows from Hinder, ICP, Disturbed, Link Park, and Evanescence. My dream job is to be a counselor. I grew up as a chubby kid which turned me into a hardcore Hot Topic goth with anxiety issues.
Two strengths and a flaw? Strength: I have a need to help people. Like, I can't walk away if someone is feeling down or upset. I go out of my way to gather up karma even in here. This is a strength because most find it easier simply to ignore one in need. Number two: I'm brutally honest about everything. Some don't like the truth but let's face it, too many people lie, and it always makes things worse, right?
Well, I'm an open book and I love asking and answering questions because we may learn something we've never realized otherwise, and we'd end up forming more bonds. Flaw: Unfortunately, I'm way too trusting and that often leaves me exposed to a knife in the back, my pockets to be emptied, or my heart to be broken. Both letters and JPay emails are welcome!
Talk to you soon!
Date of birth: 9/4/1990
Height: 6'3"
Education: College A.D.
Occupation before prison: Security
Earliest release date: 12/14/2033
Maximum release date: 7/14/2037
Would you like letters from both sexes? Both
(Question does not refer to sexual orientation)
Can you receive email? Yes
If yes which email service? Via JPay.com
Can you respond to email? Yes
Activities in prison: Barbering, fantasy fiction, dungeons and dragons
Anything Else? Seneca Native American

Notice: To verify all or some of the information given please click here