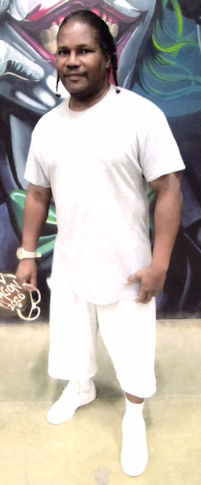 Dwayne Ellis #E62831
California Correctional Institution
A3-B-110
P.O. Box 1902
Tehachapi, California 93581
Thank you for viewing my profile, and I hope you like what you read. My name is Dwayne and I'm a single Black/Native American male, who is 5'9", 185 pounds, with a medium brown complexion, brown eyes, and naturally curly hair. I am confident, sincere, adventurous, and nonjudgmental, who finds pleasure in socializing. I'm also caring, funny, and positive. Some of my interests consist of music, art, poetry, motivational speeches, caring for animals, professional sports (football), and various forms of entertainment. I have an enormous thirst for learning new things and so I'm currently taking some college classes to better myself.
My ideal pen pal would be someone that I can connect with, who is seemingly warmhearted, easy going, and exciting to get to know fundamentally, who is in need of a friend just as much as I am.
In the meantime, please don't judge a book by its cover, because only the inside contents of the book is what truly matters. The best way to predict the future is to create the future!How about we start now!
How are you doing? What are your goals in life? Happy or sad? What do you do for fun? What are your likes and dislikes?
Your age and race does not matter to me, I'm only concerned about your inner passions, not your outside exterior. I'm waiting on you!

Date of birth: 8/7/1964
Height: 5'9"
Education: High school
Occupation before prison: Construction
Earliest release date: 3/22/2024
Maximum release date: 3/22/2029
Would you like letters from both sexes? Women only
Can you receive email? Yes
If yes which email service? gettingout.com
Can you respond to email? Yes
Activities in prison: Self-help and music
Anything else: I can receive free phone calls

Notice: To verify all or some of the information given please click here