Featured Men
Newest Men
Ages 18-21
Age 22
Age 23
Age 24
Age 25
Age 26
Age 27
Age 28
Age 29
Age 30
Age 31
Age 32
Age 33
Age 34
Age 35
Age 36
Age 37
Age 38
Age 39
Age 40
Age 41
Age 42
Ages 43-44
Ages 45-46
Ages 47-49
Ages 50-Plus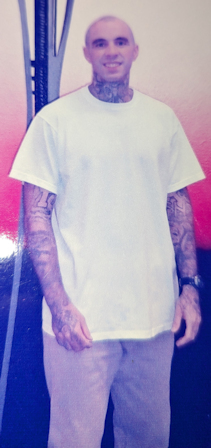 Jacob Harrison 366219
Stafford Creek correctional center
191 Constantine Way
Aberdeen, Washington 98520

Here I am! It seems too easy right? Well, some things are meant to be easy. So a little about me. My name is Jacob and I have been incarcerated for over eight years now. I'm down to my last quarter so my time is running out.

I'm looking for someone to pass some time with and to talk to. I love to laugh and make people laugh. I'm a big jokester. Also I love living an active lifestyle and pass my time playing and watching sports. I read some, watch some TV, and spend time with friends. I have also discovered I love to cook and have fun doing it.

I think that's all you're going to get from me for now. If you want to know more, I can't wait to hear from you. If I don't message back right away, there is sometimes a delay. I won't ignore you. Talk soon!
Date of Birth: 5-11-1993
Height: 5'9"
Education: G.E.D.
Occupation before prison:
Earliest release date: 7/2025
Maximum release date: 4/2028
Would you like letters from both sexes? Women
(This does not refer to sexual orientation)
Can you receive email: Yes
If yes, which service: securustech.net
Can you respond to emails: Yes
Activities in prison: Sports, Working out, reading
Anything else: Please download the securus mobile app and find me under the Washington State Dept. of Corrections

Notice: To verify all or some of the information given please click here