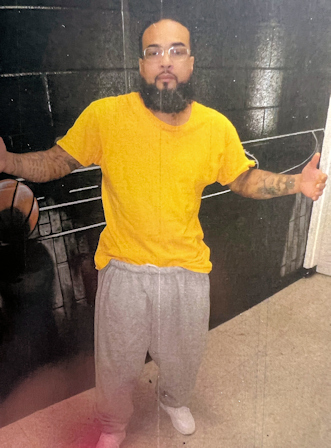 Jason Pegram 1017393
River North Correctional Center
329 Dellbrook Lane
Independence, Virginia 24348
Hello! My name is Jason, but most people call me Jay. I'm a 41 yr old poet and an aspiring entrepreneur from Chester, Virginia (USA). A few things that interest me are, I like to read and obtain knowledge. I also like to write poetry, especially when inspired. I love to laugh and keep things light. Prison can be a dark, discouraging, and disempowering place, so I'm hoping to meet a woman who can grab my attention and provoke inspiring, sincere, interesting conversations and plenty of laughter. I'm very big on positive energy. I like making people comfortable with my sense of humor and optimistic approach to things. I'm blunt, but very empathetic.
A woman would never have to worry about dishonesty, disloyalty, being judged or discriminated against by me. I could really use a female friend to laugh with and be there for one another. Having a true friend is something my life is missing and simply what I'm seeking. I'm down to 5 years remaining before I come home.
Once free, I plan on putting my best foot forward with my writing and entrepreneurship. I would also like to build a foundation or set up programs that revolve around protecting women and children from being violated. I want to leave my mark in this world by protecting people who are vulnerable, abandoned and subjected to abuse. If you have any advice, questions or just want to say "HEY", feel free to contact me via the information provided. I'd love to hear from you! Truly hopeful, Jason
Date of Birth: 10-10-80
Height: 6'
Education:
Occupation before prison:
Earliest release date: 2027
Maximum release date: 2030
Would you like letters from both sexes? Women
(This does not refer to sexual orientation)
Can you receive email: Yes
If yes, which service: JPay
Can you respond to emails: Yes
Activities in prison:
Anything else:

Notice: To verify all or some of the information given please click here